Surf and Yoga Pipa beach Brazil
… If that's how you imagine your trip, then you're at the right place. Surcam Pipa has a selection of packages that combine surf and yoga. Surf the sickest waves all day long and chill out, while having a yoga session with an instructor later .Find your flow surfing, practising yoga, relaxing with art therapy, enjoying music and writing poetry. Our goal is to deliver an unforgettable experience for you. Whether this may be surfing that perfect wave, transforming your yoga practice or forging new friendships. We aim to achieve this in a luxury, affordable setting that is both socially and environmentally sustainable. The retreat will give you a hands on, fun and personal experience - whether you are an experienced yogi, or have always wanted to learn, we will enter into a rejuvenating, deep, dynamic flow, guided by the ocean at our feet.
Talk about your preferences with one of our experts to find a perfectly balanced package for YOU.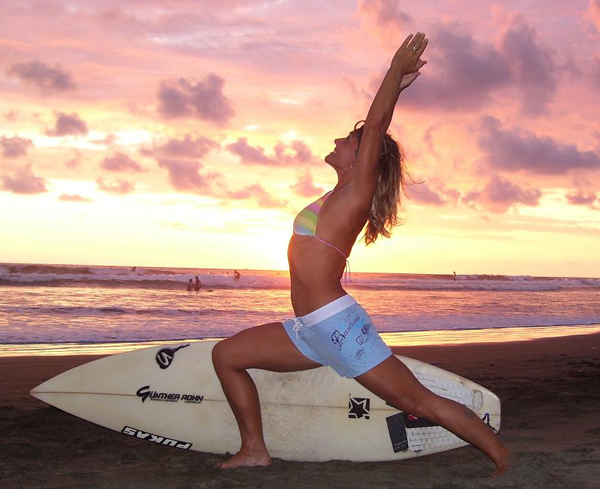 For all Surfers, interested in Yoga and for all Yogis willing to learn to surf and for all those who would like to try or already do both, Surfing and Yoga. You need comfort and pure bliss? You found just the right place!
Daily Yoga,  1h, will support your start into the day by getting you tuned up for the surfing session to come and in the afternoon, in order to regenerate your body from the unknown surfing exercise. Our experienced yoga teachers are fully qualified and licensed. With different Yoga styles offered you will have a lasting Yoga experience and enjoy new inspiration for your daily Yoga training at home.
You will be accommodated in a comfortable surf house / hostel in a private or shared  room (or suite). Our accommodations are well chosen, situated in prime locations, of high standard and maintained with special attention to details. There are local hosts responsible for every of your needs dedicated to making your stay a pleasant and unforgettable one.
Yoga Lessons time
: Monday to Friday at 8am (Wednesday at the same time Orishas)
Saturday at 5:30 p.m. Sunday at 4:30 p.m. Meditation SoundHealing
every Monday at 7PM Acroyoga Friday at 2pm
Price for each class 10 reais
SURF COURSES 
You will enjoy 3 or 6 days with 2h Surfing lessons in Pipa Beach  which will take place at the closest beach with suitable conditions possible, depending on group level and wave / weather conditions. Usually driving is to the spot varies between 5 , maximum 15 minutes. Our surfing coaches are fully qualified, ISA - CBSURF - SOBRASA highly skilled and very passionate about surfing. They are keen on sharing their knowledge and enthusiasm for surfing, therefore making your stay a special fun holiday experience for you.