SURF E YOGA PRAIA DA PIPA 
Para todos os surfistas interessados em Yoga na Praia da Pipa , para todos os yoguis que queiram aprender a fazer surf e para todos os que gostariam de fazer as duas coisas. Precisa de conforto e pura felicidade? Acaba de encontrar o lugar certo!
O Yoga uma prática antiga que tem como objectivo o desenvolvimento físico, mental e espiritual. Esta prática uma viagem de auto-consciencialização e união com a nossa essência, que nos leva a um estado de satisfação, paz, equilílbrio e harmonia.
Oferecemos aos nossos clientes secções matinais ou de tarde de yoga na Praia da Pipa Brasil  .
PACOTE 
Yoga+ Hospedagem+ curso de surf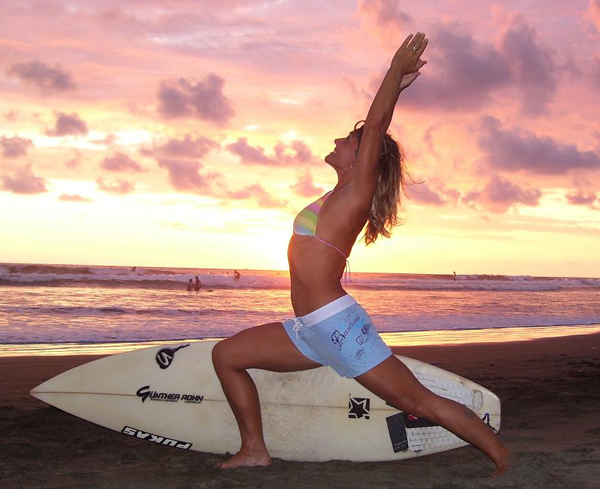 For all Surfers, interested in Yoga and for all Yogis willing to learn to surf and for all those who would like to try or already do both, Surfing and Yoga in Brasil . You need comfort and pure bliss? You found just the right place!
Daily Yoga in Praia da Pipa ,  1h, will support your start into the day by getting you tuned up for the surfing session to come and in the afternoon, in order to regenerate your body from the unknown surfing exercise. Our experienced yoga teachers are fully qualified and licensed. With different Yoga styles offered you will have a lasting Yoga experience and enjoy new inspiration for your daily Yoga training at home.
You will be accommodated in a comfortable surf house / hostel in a private or shared  room (or suite). Our accommodations are well chosen, situated in prime locations, of high standard and maintained with special attention to details. There are local hosts responsible for every of your needs dedicated to making your stay a pleasant and unforgettable one.
You will enjoy 3 or 6 days with 2h Surfing lessons, which will take place at the closest beach with suitable conditions possible, depending on group level and wave / weather conditions. Usually driving is to the spot varies between 5 , maximum 15 minutes. Our surfing coaches are fully qualified, ISA - CBSURF - SOBRASA highly skilled and very passionate about surfing. They are keen on sharing their knowledge and enthusiasm for surfing, therefore making your stay a special fun holiday experience for you surf e yoga in Brasil .